6 in 10 managers feel unable to support staff mental health
Thursday 21st March 2019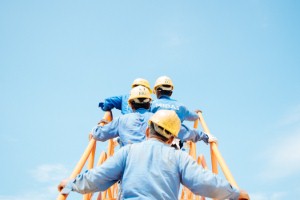 Latest Jobs
Many line managers feel they are not receiving the guidance they need from their organisations to support staff with their mental health.

In fact, just 31 per cent of those surveyed by the Institution of Occupational Safety and Health (IOSH) and publication Management Today felt they were properly equipped to recognise mental health problems in their staff.

Others interviewed for the research stated that their places of work were not proactive on the issue, which often leads to lost productivity and high levels of absence.

In total, 400 people were polled and 57 per cent said there was no mental health or wellbeing training available to managers.

Of those who reported that this type of training was available, 79 per cent said it was optional whether managers took it up or not.

Duncan Spencer, head of advice and practice at IOSH, said: "Line managers are vital in creating workplaces that are positive for people's mental health and wellbeing.

"We know work is only one factor in someone's mental health but working for an organisation that's serious about creating a work culture that doesn't cause issues such as stress and anxiety can make such a difference."

He added that there is still more to be done when it comes to convincing businesses they should be trying to prevent mental health problems before they occur.

Another worrying finding of the study was that 80 per cent of respondents feared colleagues would have a negative opinion of them or think they couldn't do their job properly if they spoke up about mental health concerns.

Further to this, 30 per cent believed that detailing their anxiety and depression at work could lead to them being treated differently.

The IOSH and Management Today have produced a white paper to assist organisations on how to support staff with mental health issues.

Written by Angela Newbury

Mediplacements is a genuine specialist medical recruitment company. Contact us to see the latest mental health jobs.
Related News