New report highlights rise in mental health issues among university students
Wednesday 6th September 2017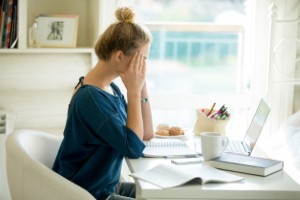 Latest Jobs
Mental health issues are becoming increasingly common among young people attending university, according to a new study.

Analysis from the Institute of Public Policy Research (IPPR) has shown that 15,395 UK-based first-year students disclosed mental health issues in 2015-16, which represented a fivefold increase from the 2006 figure of closer to 3,000.

It means that around two per cent of students have experienced some kind of mental illness, up from 0.4 per cent a decade ago, while the number of suicides has also doubled to 134 students in 2015.

Additionally, the report indicated that a record 1,180 students with mental health problems quit university in 2015, with women increasingly more likely than men to experience common mental health conditions. Until 2009-10, the rate of male and female students reporting mental health issues was about the same at 0.5 per cent, but 2015 figures showed that female report rates had risen to 2.5 per cent, compared to 1.4 per cent for male students.

When analysing the reason behind these trends, it was suggested that increased study costs and an increasingly competitive jobs market may be playing a role, although it was also noted that reduced stigmatisation of mental health issues may also be encouraging more people to come forward.

IPPR senior research fellow Craig Thorley said: "The number of students who report a mental health condition to their university is growing rapidly, and a significant proportion experience mental distress and/or low wellbeing which risks disrupting their studies.

"Universities must be ready to support these students, including, where appropriate, through referral into specialist care. But the extent of support is currently too varied, and many university services are overwhelmed by the level of demand."

Written by Angela Newbury

Mediplacements is a genuine specialist medical recruitment company. Contact us to see the latest mental health jobs.
Related News