Early speech therapist intervention could prevent literacy problems
Thursday 10th November 2016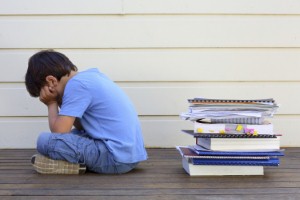 Latest Jobs
Early involvement from speech therapists could help to prevent children facing difficulties in learning to read, new research suggests.

Published in the Journal of Child Psychology and Psychiatry, the new study - entitled 'When does speech sound disorder matter for literacy? The role of disordered speech errors, co-occurring language impairment and family risk of dyslexia' - set out to explore at which age speech problems tend to affect literacy ability the most.

It was found that working with a speech therapist before the age of five could be particularly beneficial to children with a family history of dyslexia or those showing signs of struggling to communicate effectively with language.

The research showed that five-and-a-half years old was the age at which speech impediments tended to affect reading ability the most, and as this is the age that children tend to learn to read, it is vital that they receive support from speech and language specialists to make sure their communication problems do not have a lasting effect on their learning abilities.

However, it was found that by the age of eight, children with speech problems no longer showed signs of struggling to read and write, suggesting that intervention from speech therapists and support from their families and teachers was extremely valuable during this two-and-a-half-year period.

Dr Marianna Hayiou-Thomas, lead author of the study, commented: "Speech difficulties can be a warning sign, but it is only when a child also has weak language skills that they are likely to lead to significant reading problems, especially if there is a family history of dyslexia."

With this in mind, speech therapists should think about leaving leaflets in schools or providing teachers with advice on spotting the signs of children who may be struggling with speech problems that could affect their reading ability.

Written by Martin Lambert

Mediplacements is a genuine specialist medical recruitment company. Contact us to see the latest speech therapy jobs.
Related News