NICE publishes new guidance for mental health nurses
Friday 2nd September 2016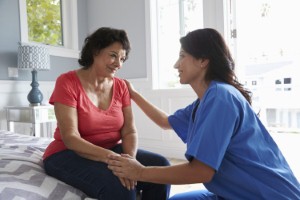 Latest Jobs
Mental health nurses in the UK have been provided with updated guidance on treating patients by the National Institute for Health and Care Excellence (NICE).

The organisation has published new guidance to make sure nursing staff are providing patients with the best possible standard of care for their individual mental health needs in light of the fact that a growing number of people are now accessing such services.

Statistics show that some 1.8 million people used NHS mental services last year, with over 100,000 needing to spend time in hospital. What's more, there is evidence to show that almost one in five mental health inpatients committed suicide within three months of being discharged between 2003 and 2013.

Therefore, in a bid to improve the standard of mental health support that nurses and other medical professionals can provide, NICE has published new guidelines that state a named practitioner should be assigned to each patient to work with them during the initial period of their release.

This nurse or other healthcare specialist will be responsible for reviewing the patient's care plans and assessing their risk of suicide before they are discharged from hospital in order to make sure the right care provisions are in place for them.

Professor Gillian Leng, deputy chief executive at NICE, commented: "If a transition goes wrong, it can have a devastating impact on people who already have a fragile state of mind. For people with mental health problems, the risk of suicide or self-harm is particularly high in the days before and after hospital stays.

"We need mental health practitioners to communicate well with people during their care, and treat them in an empathetic manner."

Health consultant Rebecca Harrington, who also worked on developing the guidance, added that nurses need to make sure staying in hospital is not a negative experience for mental health patients, with the new NICE guidelines designed to ensure this can be the case.

Written by James Puckle

Mediplacements is a genuine specialist medical recruitment company. Contact us to see the latest nursing jobs.
Related News